Wendy's vs Chick-fil-A
Nothing wrong with a little smart-ass-ery among competitors(Chick-fil-A is closed on Sundays anyway).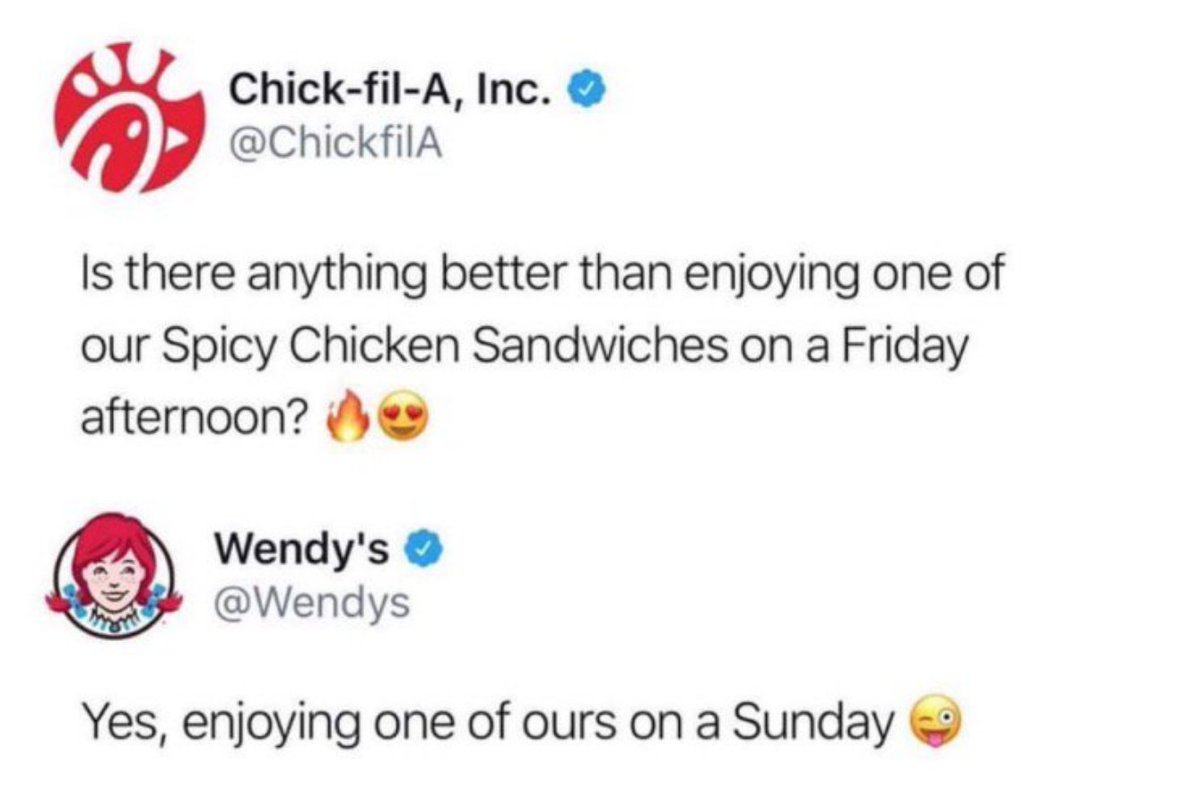 Old Spice getting spicey
Honda, as with many others, have spent multiple nights together with Taco Bell
Some relationship advice from British cellular providor
Inspiration is everywhere
I suppose he can't go back and call it fake news now
I
Some good Oreo Cookie advice when visiting the movie theatre
Don't worry, It'll be really fast.
Some high humor and sobering truth.
From someone who would know….